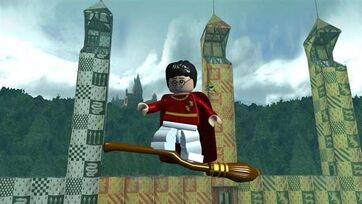 A Broom is a standard flying vehicle that can only be flew well by certain characters. It is used in the famous game for Harry Potter fans called "Quidditch".
To go up, hold 'A'.
To go back down, stop moving or release the 'A' button.
To move around, move the nunchuk in the corresponding direction to the way you want to go.